I'm sure you've heard the term "analysis paralysis", or as I like to call it, "vapor lock". This is when the individual playing the game is unable to make a choice in a reasonable amount of time or at all. Some board games can require a player to make very hard choices on what they should (or should not) do on their turn. Sometimes, the number of choices (or lack thereof) can cause the brain to spin its gears and doubt creeps in. Doubt creates worry; worry creates stress; stress creates the vapor lock.
End result: crabby kids…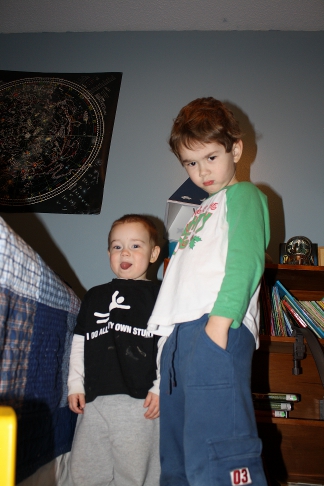 When playing with kids (or anyone, for that matter), you should absolutely not push them to make a choice. This is unnecessary pressure and stress. Besides, the goal is to have fun. Pushing your children to make choices is not the way to go. However, nor should you simply let your child take forever to determine what they want to do. After all, there are others who want a turn and the game should not drag on indefinitely. So, how to balance?
You don't want to push and you don't want to lead, that would be playing for them. The balance is struck by simply talking about what needs to be done. Ask questions like what the goal of the game is, what their strategy is, what tactics can they employ? By talking about the problem, you can get the player's mind back on track. More times than not, all it takes is a quick breather and a different point-of-view to get the game going again. If you talk about the issues, the player will develop their own conclusions and solutions. Self-empowerment is a beautiful thing.
Best of all, this tactic of problem solving through supportive, caring dialog between you and your child is applicable to any and all aspects of your family life. Creating and nurturing self-confidence is the goal. We want to raise thinkers and doers who understand and can accept risk. Games provide a safe medium for critical thinking and experimentation with cause and effect without real world penalties. No one lost a thumb or went bankrupt because they couldn't trade 3 brick for 1 wheat.
Help your young players to keep the game in perspective. Yes, it's fun to win, but it's even more fun to enjoy the game.