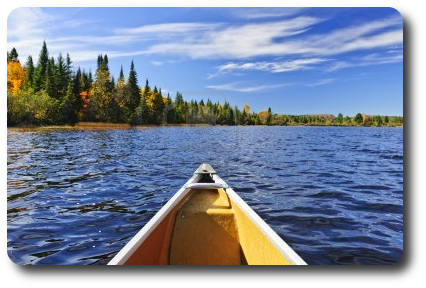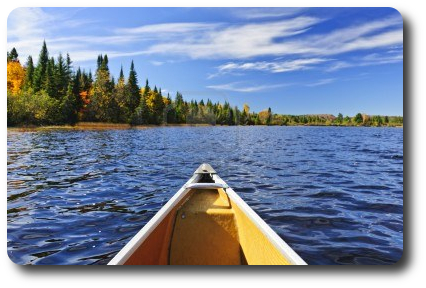 It's been a few weeks since I have written an article. This is primarily due to being "off the grid" for a couple of weeks in the middle of July. I devoted this time to being a father, and to a contest, or rather a challenge, that wasn't a game. It was, however, about teamwork, cooperation, and accomplishment.
Nine of us from our Boy Scout Troop went to Northern Tier, one of the Boy Scouts of America national camps. Northern Tier is located in the Boundary Waters Canoeing Area (BWCA), along the border between the state of Minnesota and the province of Ontario. In their words:
Northern Tier is Scouting's gateway to adventure in the Great North. From Northern Tier's three bases, Scouts can explore millions of acres of pristine lakes, meandering rivers, dense forests, and wetlands in northern Minnesota and Canada. Whatever your plans, Northern Tier staff can outfit your crew with state-of-the-art equipment and knowledgeable interpreters.

North America's Canoe Country, a vast series of navigable lakes and rivers spanning thousands of square miles, is one of the last great wildernesses on the continent. This boreal forest of waterfalls and bogs, bears and wolves, granite crags and waist-deep mud remains nearly as much of a wilderness as it was for the first fur traders who explored the area in the 1600s. Two centuries after the fur trade's peak in the early 1800s, our participants still follow in the footsteps of the French-Canadian voyageurs, paddling the same waters and straining over the same portage trails.
The good folks at Northern Tier outfit your group and provide you with an "interpreter". The interpreter's job is a little different than a guide's job, since they aren't actually there to tell you where to go. The interpreter might offer ideas, but in reality they are there to make sure we don't get lost. The Scouts determine their own course; they define their own adventure.
And what an adventure it was! Our group consisted of six canoes and we portaged roughly 50 miles over six nights and seven days. A typical day started a little after sunrise, with a simple breakfast and striking camp. We would then canoe and portage until mid-afternoon, when we would find a campsite and set up for the night. Lunch was a shore lunch along the way. We would typically put up the bear rope first, then a rain fly, then the tents. We fished or otherwise played until dinner. After dinner, the food bag was pulled up with the bear rope high into the trees, so that a bear wouldn't be able to get to our food. The campsites in the BWCA are all defined by the National Forest Service, so you can't camp just anywhere. On the well-travelled lakes, they can be occupied quickly. However, on the less travelled lakes, it is easy to find a campsite.
Luckily, the largest animals we saw were beavers and eagles, both of the bald and golden variety. We did catch about two dozen smallmouth bass (the largest being about 15 inches), about five northern pike (the largest being over 22 inches) and one walleye, all of which we sampled and found excellent eating – particularly the walleye.
By "less travelled", I mean "more remote". If we had a serious injury, which was entirely possible, a float plane would have had to fly in to get us. That might have meant carrying the injured to another lake. Adding a person to a portage would have meant a double portage. Our interpreter had a radio for just such a purpose, but we didn't need it. We were a little banged up, but nothing close to serious. Almost as bad is to have a bear (or chipmunks – they are just as destructive!) get into your food. Being three days out with teenage boys and no food is unthinkable!
For those of you wondering, a portage is moving everything from one lake to another over land. Everything – this includes the 85 pound canoes, about 80 pounds of cooking and camp equipment, and starting out, about 100 pounds of food for the week, as well as personal belongings which are packed in huge Duluth bags with the tents. Portages are conducted over trails which are well-worn and generally easy to find. They are usually there to avoid rapids, marshes, and falls. Sometimes the water just isn't high enough to paddle between lakes, and these are often very short portages.
Our portages varied widely: some were over half a mile, some involved climbing about 100 feet, only to descend again. We even had a portage where we could float the canoe through with us walking next to it and one where we were able to paddled through. Portages require coordination and teamwork. I found that portaging was one of the best parts of the trip, since it often presented the biggest challenge of the day, but also because it broke up the hours of paddling and gave a greater sense of progress.
The best part? Well, it wasn't the gaming. As it happens, I accidentally left the couple of games I was planning to take back home. The boys played cards: Euchre, Rummy, and something called Egyptian Ratscrew (don't ask me). I would have to say that the best part was seeing a piece of the world so remote that relatively few people see it. There were a couple of days where we saw no other people.
It was the remoteness — seven days off the grid. Seven days where we couldn't be contacted (the radio was for us calling in — it was off the entire time).
On the other hand, maybe it was the sense of timelessness. When you canoe for ten miles at two miles an hour, or make a half mile portage, the time really doesn't matter. You are focused on the task at hand, not the next lake, the last portage, or anything else. Just here; just now.
No, not even that. It was actually being a Scout leader and a father. It was watching young men do things they didn't think they could do, like carrying a third of their body weight in gear after having rolled an ankle. It was watching the boys catch so many good-sized fish that they became bored with their success. It was seeing my boy carry an 85 pounds of canoe for a half mile! It was seeing them all accept and successfully complete a personal contest.
It was, at its best, being Dad.