"Oh, grow up", they say, but this is poor advice.
I have found that I can relate to my children on a much more personal and deeper level by simply forgetting that I am a grownup.  Having a demanding  job, a mortgage, bills, and all the weight off the world on my shoulders tends to take up a great deal of my time.  This means I have to carve out precious seconds of my already very busy day to simply have some fun like I did as a child.
How sad is that?
To that end, I make it a point to get my "fun in" wherever and whenever I can.  Often this comes at a price. That price being the high level of embarrassment I usually cause the other adults around me. But who cares about that? My sons look at me, laugh, and we all have a great time.  It feels so good to shake off the trappings of adulthood, even if it is short lived.  The point is, take your fun where and when you can, always. Failure to do so will certainly cause you to dry up into a cold, hard husk of who you once were.
Your mission, if you should choose to accept it, is to do one thing a day that makes you feel like a kid again. Social consequences be damned. Case in point…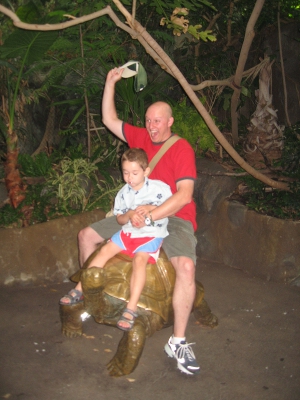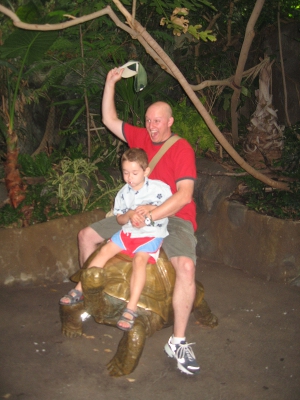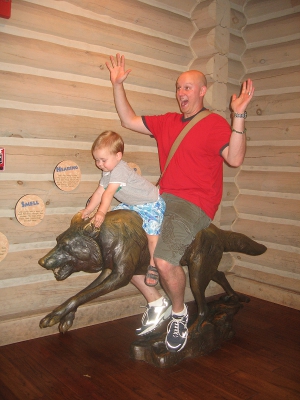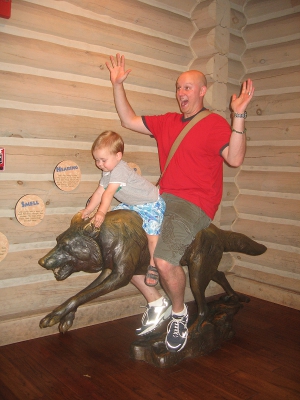 With apologies to the Minnesota Zoo and my wife for acting "like a kid".  It was worth every weird look and snicker.  Thanks, sons, for letting your old man tag along.