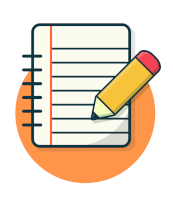 Pencil First Games has released a smaller version of their well-received game, Herbaceous, which is aptly titled Herbaceous: Pocket Edition.
Nothing new here, as far as gameplay goes. The only change is its size. In fact, everything is roughly half the size of the original game, except the fun. This includes the expansion, Herbaceous: Flavor Pack.
Is it worth getting excited about? Well, sure, if you are in desperate need of having a game in your pocket, I suppose. I think the original version is good enough – heck – great, even. Going smaller doesn't feel like a necessity, more like a perk.
Honestly, it's the same game. Same rules. Same gameplay. Same fun. Just, you know, smaller. And, yes, I tested it. I played it. I even put it in my pockets, front and back.
Remember when our game collecting woes were primarily around finding shelf space for huge game boxes? No longer. Now we worry that our shelf looks silly with all those little games on it.
What a golden age we live in…
To learn more about this game, visit the game's web page.
To learn more about how the full-sized game is played, look at our Herbaceous Game Review. It's pretty awesome.