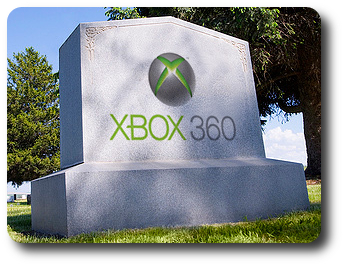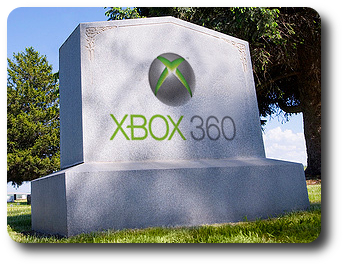 It is with great sorrow that we inform the public that Father Geek's Xbox 360 passed away in the early morning hours of March 13th, 2011. The exact cause is unknown, but friends and family will take comfort in the knowledge that Xbox 360 worked very well for over 5 years and was well loved, used, and overly played. While others of its kind "Red Ringed" within a year or even months of their initial purchase, Father Geek's Xbox 360 was a solid performer and the source of much envy amongst friends.
Xbox 360 is survived by the Nintendo Wii, the Playstation 2, and the Nintendo DS. Also left behind are countless games half-ass played and unfinished. Truly, the loss of Xbox 360 will be felt most when bordom is at its height and there is nothing good on TV.
A memorial fund has been created in memory of all the good times and countless hours of enjoyment Xbox 360 has provided. Please send any donations you wish to provide to "Let's Buy Father Geek Another Xbox 360 Because He is Cheap and a Heck of a Guy" Memorial.
Loved. Played. Enjoyed.
Goodnight Sweet Prince….