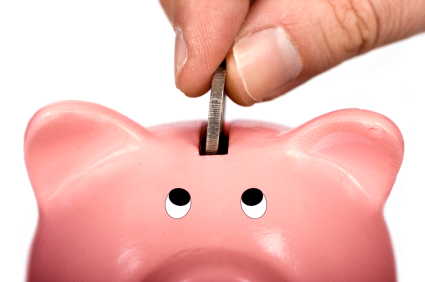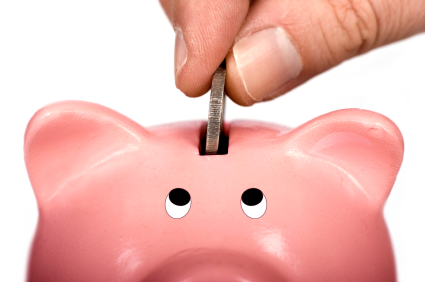 The hobby of board games, card games, dice games, and the mixing of all three is not a cheap one. In fact, you can expect to pay at least $20 for a game and from there the price skyrockets. It is not unheard of for games to be as expensive as over $100. That might seem like a great deal of money (and in all honesty, it really is), but for those who are passionate about the hobby, the money is well spent.
But money does not grow on trees, sadly, and every dollar we earn must be budgeted towards something, be it bills, luxury products, or simply tucking it away for the proverbial rainy day. My family is no different, and during such interesting and challenging economic times, every dollar that comes into my house is earmarked for something. With three little geeks who are growing every day, downing gobs of food, and outgrowing their pants I SWEAR fit them last week, our buying power goes to them first, then to the family as a whole, then to Savings, college funds, and retirement. Whatever is left over, which isn't much, is "play money". A bit set aside to frivolously spend on something that is only a "want" and can never be associate with any "need".
Admittedly, my family is luckier than some. We are blessed with health and reside in a part of the world where the cost of living is reasonable. My brothers live on the West Coast where their cost of living is much, much higher. I often talk to them about that and we always come to the same conclusion: we do what we can with what we have. This attitude is most likely the direct result of my family's financial status (middle class, at best) growing up. We were raised to appreciate the value of the dollar, the elasticity of it, and the importance of saving and shopping smart. Such lessons have stuck and serve my brothers and I well to this day.
That being said, I am as much a slave to my geekiness as the next geek in line. I love games and the desire to purchase them is a strong one. Not so strong as to lose my head, however, and I am very lucky to have a partner in life, my wife, who has a talent in the area of budgeting. She collects and uses coupons in the same way that hardcore Baseball and Football card collectors research, buy, and sell small bits of cardboard for profit. I think it's pure Voodoo, personally, and I have attempted several times to grasp the complexity and thought that goes into the seemingly meaningless 5 Cent off coupon. To me, it seems like more work than payoff. In the hands of a Coupon Ninja, like my wife, it saves the family serious money.
It is for this reason that I often refer to my wife as "Sensei" as the she has much to teach me. She has, for example, taught me how to maximize my purchases at a local Big Box store to get what is commonly referred to as Catalina Coupons or "check-out coupons" that reward me for purchases by giving me much money back. Once you understand the system, it seems like child's play to buy what you need and walk out with money in your pocket. And speaking of children, we teach our little geeks how to look for deals, buy quality for the right price, and shop around. We have made our weekly trip to the grocery store a family affair where all the little geeks help out. Sometimes it is helping to find a product or two. Sometimes it is to determine which product is better than another. We also make sure our little geeks know that everything we put in the basket costs the family money. That means a loaf of bread and a candy bar are both taking money from the family wallet. Such knowledge might seem a bit heavy, but you can never start the lessons of proper money management too early, in my opinion.
My family goes to the store with "value" and "price" in mind. We have used many products and have determined which ones are best for our family and our budget. Some might refer these as the "essentials". Products such as Band-Aids and cavity fighting products like Listerine, for example. These are products that inevitably, when used correctly, can improve and help my family, be it a comforting G.I. Joe Band-Aid on my son's bloody knee after a fall on his scooter or ensuring that my family's oral health is as good as it can be by completing our nightly ritual of brushing teeth with a quick swig and swish with mouth wash.
These product cost money and one must balance "needs" and "wants" with the family budget. We do this by trial and error. Knowing which products work best for our family at the right cost. Johnson & Johnson, just to name one company, and many others provide quality products for our family at a cost that is reasonable and affordable. Lucky for us, they are also highly accessible, too, and often go on sale. In fact, you can go to a web site called Healthy Essentials to get coupons and savings (up to $190) right now to use during your next trip to the store.
Helping Each Other Save and Give
Times are tough for some of us. Lack of jobs or poor paying ones can put a tremendous amount of stress on a family, both financially and emotionally. Not a day goes by I don't feel fortunate that I can feed my little geeks good food at the table and I have a career that helps me provide for my family's needs. Some parents are not so lucky. There are a number of financial aid programs available to families who are in need of little help, but you can help, too.
Johnson & Johnson's Family of Consumer Companies in partnership with FEEDING AMERICA™ are donating meals to families in need for each "Healthy Essentials" coupon redeemed between January 8th and January 15th. The current estimate is up to 1 million meals will be served. That's a lot of little boys and girls, moms and dads getting food on the table. You get a coupon that helps you save and a family gets a hot meal during tough times. How is that not a good deal?
Speaking of good deals, you can always find them. Do shop around when looking for games and anything your family needs or wants. If you put the time into it, are patient, and know a good deal when you see it, you can really stretch your family dollar. Also keep in mind that owning things is not the goal. What is really important in life is happiness and health. If you have that, you are truly rich.
Father Geek wrote this review while participating in a blog tour by Dad Central Consulting on behalf of Johnson & Johnson Family of Consumer Companies and received products to facilitate the review and a promotional item to thank the Father Geek team for taking the time to participate.