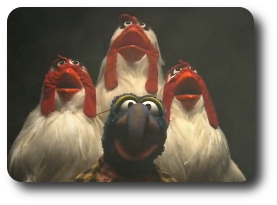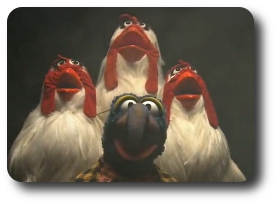 Good gravy, what rock have I been under for the last 2 years?! This video was released in 2009? And I missed it? Was I asleep that entire year or something? I blame my friends for not telling me about this. Blame and scorn them. YOU HAVE BEEN SCORNED!
I consider myself a HUGE fan of the Muppets and I have always enjoyed the music group, Queen. The song covered by the Muppets, Bohemian Rhapsody, is one of my favorites, too! It's like this video was made for me, or someone who looks and acts just like me and might or might not be a little taller.
I wouldn't be able to sleep well at night if I didn't share this with you as I have with my little geeks. It is just too good to not circulate. Take the time to site down, relax, and take in this outstanding muppety version of a classic rock song.