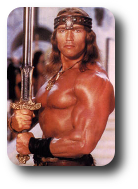 Happiness is a feeling that we can all experience, but the source of happiness is not universal.
For example, I have friends who love hunting and are happiest when they are out in the woods waiting for the elusive and legendary 40-point buck. Some of my friends are overjoyed and happiest sitting on a boat all day with a fishing pole in their hand while the fish mock them under the water. I even have a handful of friends who love jumping out of a perfectly good airplane with a parachute strapped to their back.
None of these activities make me "happy", but the happiness my friends derive from such activities is just as meaningful as the happiness I feel when I play games with my friends and family.
While there is no universal "thing" that makes us all happy, there is a common thread. All sources of happiness are considered good to the happy individual. Running, fishing, skydiving, and game playing are all good things individuals might enjoy.
Therefore: Goodness = Happiness
I asked my family what is good in life to see if we had any similarities. The results were unexpected and legendary.
Well, there you go. Problem solved and answer given. The source of happiness has been discovered for all.
Next Up: World Peace