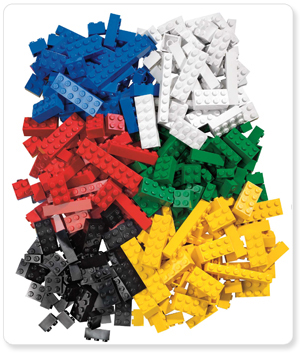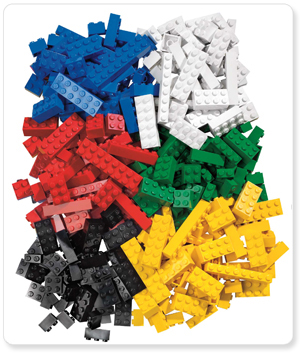 Buying gifts is difficult, except for my 6 year old son, for whom buying LEGO is guaranteed to please. We recently purchased a set for his birthday and he set about putting it together almost immediately. A set such as the one pictured below (which costs about $50 in Australia when on sale) will take him a couple of hours to put together, with minimal parental assistance. This is an opportunity for the rest of us to enjoy some relative peace, so you might say that it pays dividends straight away!
This got me to thinking about the relative merits and shortcomings of LEGO (and similar construction sets). It is easy to sing its praises. No doubt it helps children to develop their visuospatial skills (hey, even I find those instructions rather difficult to follow!), hand-eye coordination and attention span.
Although it is largely a solo activity, we can share it in the sense that if he is having difficulty finding or assembling pieces, or if he has assembled parts incorrectly, then I will lend assistance. His younger sister would like to help to, but he is not much interested in her input. To be blunt, from a sibling perspective, LEGO is an exclusive rather than collaborative activity. Even so, I hope that when my son looks back on his childhood, he may have faint memories of the two of us putting those blocks together … together.
As a boardgamer, I am always interested in quantifying the hours of entertainment gained per dollar spent. On that score, I would say that the replayability of LEGO is low, but similar to most other toys (perhaps it is inherently unfair to try to compare toys to boardgames on this metric). Once construction is complete, my son will rarely take it apart to relive the joy of putting it together again. He will return to play with the completed models occasionally, but probably less often than he will play with other toys, such as train sets and action figures.
One key question for me is: does LEGO allow children to develop and express their imagination? I doubt this very much, at least based on my experience with various boxed sets that, if anything, are quite prescriptive about how to use the blocks to assemble the models depicted on the box. But I do not believe that the value of LEGO lies in imagination. Rather, its value is in giving a child an opportunity to complete a project and clear instructions on how to do so, such that when it is done they can bask in a sense of accomplishment.
Perhaps your experience with LEGO is very different; if so I would like to hear about it. It would not surprise me to hear that my children and I are "doing it wrong"!