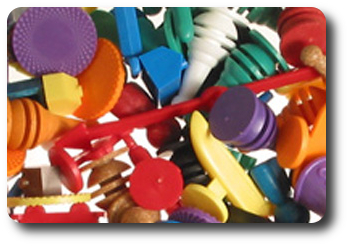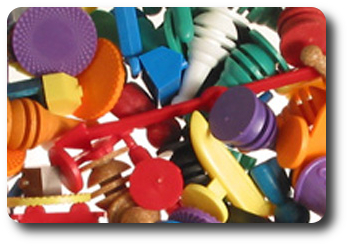 By Amanda Hamm
Guest Contributor 
We had a different version of Clue when I was a kid. It wasn't the same as the Clue games available today, unless the theme was "Someone Can't Seem to Put This Game Away Properly". In our version of Clue, the knife was a toothpick, the rope was a rubber band, and no one else could play Sorry! while we were using Miss Scarlet. We also had more Euchre decks than one family could possibly use. Standard decks that had lost cards were salvaged this way.
The incomplete games, naturally, caused some frustration. Now and then, a missing piece was discovered after we had started the game and only after it became evident that someone was going to have to settle for a "tainted" victory.
Since introducing my children to board games, I've been on a quest to avoid this sort of chaos. I count the pieces as I put them away. I've been counting them for years and it's become so ingrained, it's an obsession. I count the meeples. I count the cards. I count the pegs. I know without looking how many pieces are in each puzzle on our shelf, how many big and little pawns are in Sorry! Sliders, and how many blocks each player gets in Blokus. I count tiles and animals and sometimes even LEGOs. I know how many dice each game has and yet I still can't figure out where those two black ones I found on the floor are supposed to go!
It's become harder than ever to keep track, lately. I have twin toddlers who share our love of games even though they are too young to actually play most of them. They simply play with the game bits. They line up the trains in Ticket to Ride and build towers using the blocks from Rumis. Then they help me clean up by putting them in the box too fast for me to count. If they notice that I'm trying to count, they hand me pieces while saying random numbers. They can only consistently count to five. After that, it gets pretty iffy.
Now that I have all these numbers in my head, I go a little insane when we come up short. I still know how many red chips should be in Vegas Showdown and how many monkeys should be in a Barrel of Monkeys, but I'm trying to relax.
I try to remember that those messed up games we played as kids were still fun. That sometimes we enjoyed patting ourselves on the back and feeling very resourceful when we came up with appropriate substitutes. Sometimes the modified rule we were forced to adapt actually made a nice change of pace.
I also try to remember that those missing pieces might still turn up eventually. In the meantime, the Queen of Spades makes a very nice bookmark. We don't need another dedicated Euchre deck.