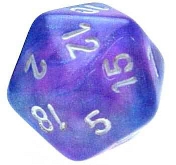 If you are in the market for a new role-playing game (RPG), do I have a deal for you! How do free RPGs sound?
Eric Chris Garrison, a UNIX Systems Administrator by day and a self-published author by night, has compiled a giant list of free RPGs for you to view, review, and possibly fall in love with. All the genres are covered, from fantasy to Sci Fi, and everything in between. One of my favorites, BrikWars, is listed as is the tried and true GURPS Lite.
I am always on the lookout for new role-playing systems that will save me from my current malaise that so many existing RPGs put me in. I crave new and interesting ways to do the same old "kill-the-dragon-with-a-sword" thing in a way that will bring back the excitement and thrill. The free RPGs listed have many, many great ideas. Taken as a whole, it is simply incredible how many creative people are bent over their keyboards and devising ways to chuck dice and get treasure using pen and paper. If we could get even half of them to focus on world peace, I doubt we'd have wars in 20 years. And while that might sound like an unobtainable goal, I think it is well in bounds to suggest that the games listed will allow me to taste the thrill of the dragon hunt once more!
I salute these Geeks, for they are blazing new trails and showing us how far creative freedom can take us.