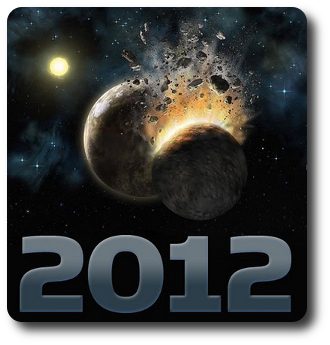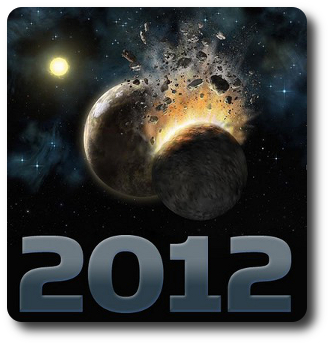 This year was full of exciting new adventures at our gaming tables! But 2012 was also a year of two giant upsets. The first being the United States Presidential Election (depending on whom you were voting for) and the end of the world. Yeah, didn't happen (again) and a good thing, too! Having a giant rogue planet collide with us or an alien invasion that enslaves what little is left of the human race would spoil my game nights and really put me out. Lucky for us, the sun keeps rising and dice keep rolling. With the end of the year coming close, it is time once again to reflect on our many accomplishments and defeats at the gaming table!
As we did last year, each of the Father Geek staff have provided their top 5 games in three different categories. They are as follows:
Child Geek: games that promote the Geek Skills and are a lot of fun to play with the little geeks. Not necessarily the games that adults would seek out, but certainly the favorites for the next geek generation.
Parent Geek: games that promote bonding, togetherness, and fun that can be played by a wide age range and mixed Geek Skill groups at the family gaming table.
Gamer Geek: games that exemplify all things "gamer elitist" when it comes to board, card, and dice games. These Gamer Geek games provide depth, challenge, and a lot of table time.
Why have each staff member provide their own lists? Simply put, each of us have our own favorites, our little geeks are at different Geek Skill levels, and to be perfectly blunt, I couldn't convince anyone that my list was the "one list to rule them all"…again…that's three years in a row now. Not a good track record.
Note that the list of games is not limited to titles released in 2012 and is far from comprehensive. The "new hot games" get a lot of buzz, but the list of "great games to play" is a long one with no end in sight that keeps getting added to. I could play a new game every day and never catch up. Which is, as you can imagine, awesome. But making these lists is hard, people! Trying to suggest that one game is better than another can be an emotional tug-o-war at times. I wouldn't go so far as to say I struggled, but I didn't have an easy time of creating my list. There are so many wonderful games I have played and have yet to play, I think making a "top list" is more about "how I feel now" versus what is really the "best". Take it with a grain of salt and a smirk.
Let's get to it!
Brian's Top 5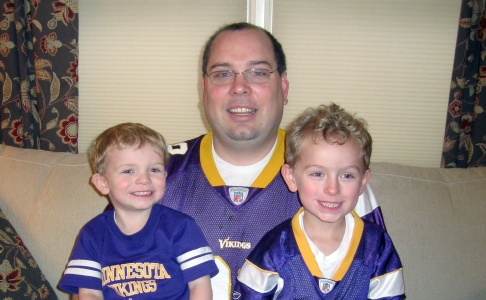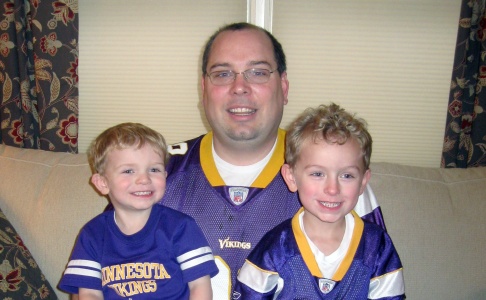 Child Geek:
Parent Geek:
Travel Bingo – My eldest is very goal oriented, and so when I suggest he go for the blackout on a long road trip, it will keep him well-behaved for a good chunk of a day while he looks for a school visible from the interstate.
Triple Town – A table app that teaches some basic tactics with set recognition and placement in a colorful way. My oldest son loves it.
Chaostle – I bought this game knowing I wouldn't like it, but I do enjoy watching my boys get excited for a fire burp attack, or shooting a flaming array at a dragon, etc. This game is paving the way to much more epic dungeon crawls, I hope.
Candy Land – So this is past the point of being useful to teach colors, but my youngest is so very competitive, and this game is still a tool I can use to teach him how to win or lose gracefully.
Brain Quest: Know the States! Geography Game – This has worked well for fun facts about geography. Kids are learning and they don't even know it 🙂
Gamer Geek:
Nate's Top 5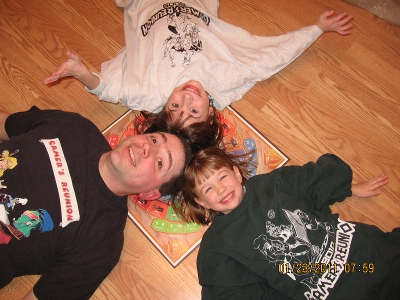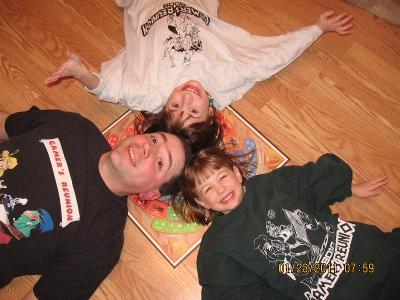 Child Geek:
Parent Geek:
Catacombs – Dungeon crawling and flicking at its finest and most elegant. I do tweak the rules a little since they're based on a full team of dungeon delivers, but we have a blast with this one.
Dixit – A great game for the whole family. Gorgeous art, simple rules, and fun play. For younger kids, you might want to shorten the game play a little.
Kingdoms – It's great for teaching early addition and multiplication as well as basic strategy.
Dragonland – Component-wise, this game has a lot of curb appeal. It comes with its own dice tower! Rules are slightly more advanced than other roll-and-move games, (it is a Knizia design, after all), but those rules can be tweaked for younger players. I would highly recommend including the special power tokens, however, as without them, the game can get a little long.
HeroQuest – A classic dungeon crawl game. We don't get to this one nearly as much as we should.
Gamer Geek:
Meng's Top 5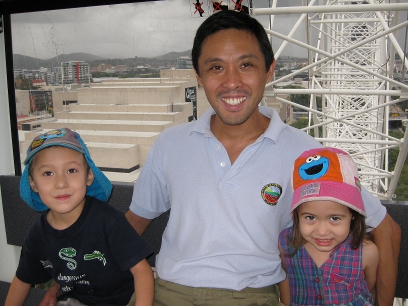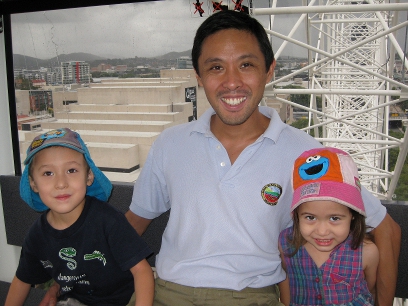 Child Geek:
Parent Geek:
Carcassonne – An oldie but a goodie, great family entertainment which is also available for your tablet.
Samarkand: Routes to Riches – A simple network-building ("railroad") game with just enough complexity to keep it interesting.
Small World – Appeals to my son's love of conflict and tests his reading skills to boot.
Flash Point: Fire Rescue – Cooperative games should be part of any healthy gaming diet, and playing as firemen is a child's dream come true!
Pandemic – Speaking of cooperative games, despite its age, and even without expansions, this game remains entertaining and challenging.
Gamer Geek:
Marty's Top 5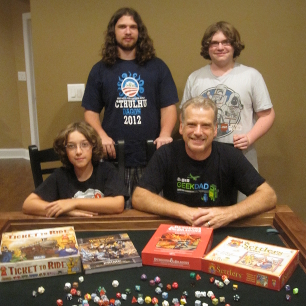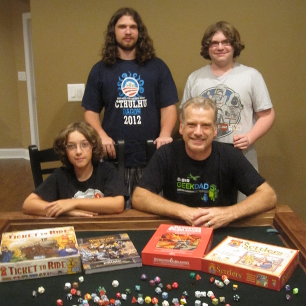 Child Geek:
Parent Geek:
Gamer Geek:
Frank's Top 5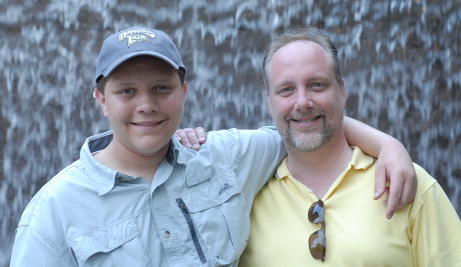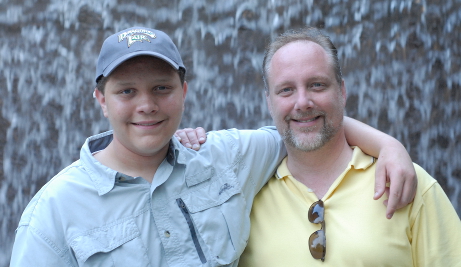 Child Geek:
Parent Geek:
Gamer Geek:
Karl's Top 5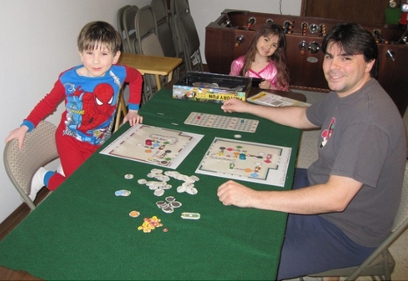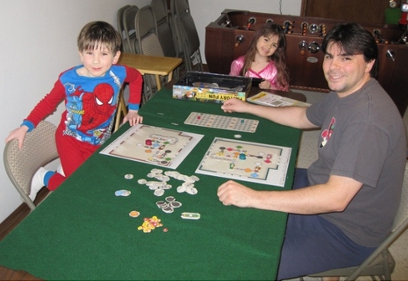 Child Geek:
Parent Geek:
Gamer Geek:
Cyrus's Top 5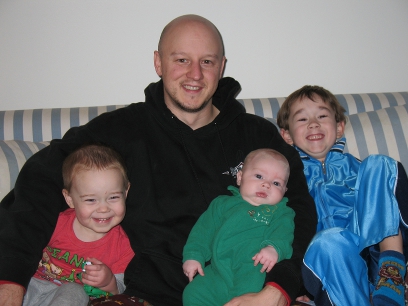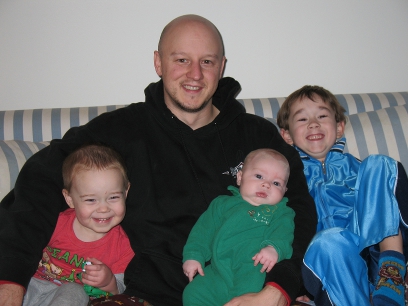 Child Geek:
Parent Geek:
Gamer Geek: