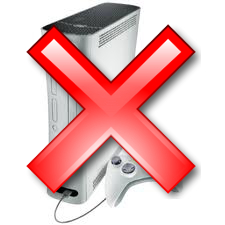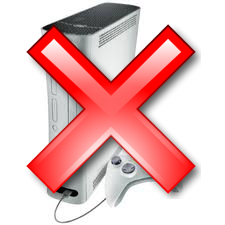 Claire from Wisconsin writes…
"Hello, Father Geek!

Thanks for all you do! I love reading your experiences with games and your "little geeks"!

I have a question I bet you can answer. I have a child who plays NOTHING but video games and I really don't care for it. I want to get him (age 11) away from that *&^$! TV and computer as soon as possible and play games with the family! Do you have any game suggestions that would do the trick?"
Thanks for your question, Claire!
I have three boys who love video games. They play games on consoles, handhelds and PCs. When I wanted to show them an alternative to video games, I examined the games they were playing and tried to find equivalent tabletop games in theme or game style. For example, my middle son loved playing Pokemon video games and watching Pokemon cartoons. So I went out and bought two starter decks of the Pokemon Trading Card Game and we learned how to play. Soon, he was carrying his cards to his friend's house and school which led to playing and trading with his friends. As he got older, he got into the World of Warcraft Trading Card Game and Magic: The Gathering.
If the child is into shooting games such as Gears of War or Halo, there are Gears of War and Halo board games. This gives the child a familiar setting and characters which might pique his interest in wanting to learn more about the game. Most video games have some sort of tabletop equivalent, so it's just a matter of finding one that matches what he's currently interested in.
If you have a tough time getting him to join you for a game at the table, then join him on the couch. There are also many digital and online versions of tabletop games that are available on the internet, Xbox Live Arcade, and the Playstation Network. This includes games like Settlers of Catan, Carcassonne, Magic: The Gathering, Ticket To Ride, Ascension, and many more. If you find one of those he likes, then get the physical game and he'll be more likely to play since he already knows the rules from playing the digital version.
Another trick that worked in our house was taking the family to local gaming stores and gaming conventions. Local gaming stores are filled with children his age on Fridays and Saturdays playing Magic, Pokemon, and other games. Showing that there are many children his age playing games might make it more acceptable to him. To reinforce the gaming culture, I took my family to Gen Con, and once they were introduced to that environment and culture, they were hooked.
Tabletop games are no longer as seen as boring, but as alive, vibrant, and always changing with new genres and releases. There is just as much hype on the release of a new major tabletop game as there is on a new major video game. [Editor's Note: more so, even.]
If is very tough to pull children away from the TV and computer screens. In our house, we managed to do it through tabletop games that compared to the video games our children were playing. Instead of trying to drag them away from the screen, entice them with something that is familiar to what they are already doing. Once they try it, they'll be hooked and a whole new world will be open to them that they'll enjoy the rest of their lives!
Good luck, Claire!
Agree? Disagree? You think you know better than us?!?!? I bet you do! Add your own thoughts below in the comments or send us your own question for us to ponder!