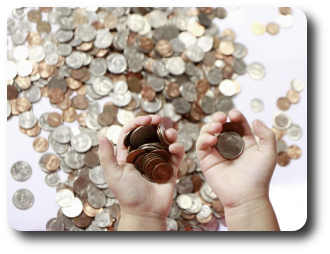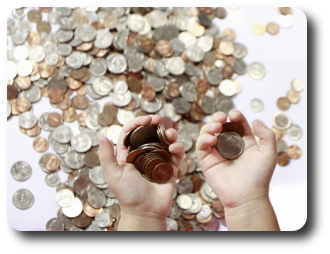 By Evan Fischer
Sponsored Guest Contributor
If our generation were asked what we wish our parents would've taught us while growing up, there would probably be an astounding number of people who would answer "money management". Unfortunately, some of us have had to learn the hard way when it comes to the importance of having a savings account, not abusing our checking accounts and credit cards, and how important it can be to work within a budget.
The "silver lining", if you have a child, is that you now have an opportunity to "right some of the wrongs" that you experienced when it comes to the subject of handling money. One of the best ways to pass on this knowledge is to do it in a way that is both memorable and fun. For many children, this would be through playing games.
There are a large number of games (board, card, and even video games) that can teach your child to be wise about their finances. Listed here are just a few that range from classic to truly unique.
The Board Game "Classics"
Three board games that have stood the test of time are Monopoly, Pay Day, and The Game of Life. Monopoly teaches you about profit and value; Pay Day shows you how to get through the month amidst obstacles like bills and bad investments; and The Game of Life teaches you how making wise choices can benefit you in the long run, as well as the consequences of making bad decisions. These are three simple, family friendly games with a positive message and important lessons. Plus, they are fun to play.
Play Online
Since a lot of kids spend time on the internet, why not encourage them to play a couple of money games online before logging off? WallStreetSurvivor.com teaches about the importance of investing; Mad Money (on PBS.org) shows kids how to earn, spend, and save; and The Great Piggy Bank Adventure is a virtual board game that encourages children to spend wisely, set goals, and diversify their income.
Money Magnets
Make use of that loose change you have around the house by placing a self-adhesive magnet on one side, sticking them on your refrigerator. Then, place a fake price tag on items throughout the kitchen that your kids regularly partake of, like juice boxes, fruit, and cookies. For example, if you put $1 on a juice box, ask that your kids show you how much it costs using the "magnet money" on the refrigerator. Encourage them to use different currency denominations by ask for it in quarters and then in a combination of nickels and dimes.
Rich Dad Cashflow for Kids
A business simulation game for kids between the ages of 6 to 12-years-old is Rich Dad Cashflow for Kids. If the title of the game sounds familiar, you would be right. It was created by Robert T. Kiyosaki, the author of the best-selling book, "Rich Dad, Poor Dad". The game craftily incorporates everything from financial statements and balance sheets, to how to gain long-term income and not obtaining short-term debt. Pretty deep topics for kids, but it's all presented in an enjoyable way.
The "Store" at Home
Here's a cute twist to an allowance. Purchase some of your child's favorite things at a local store like candy, small toys, and other trinkets. Throughout the week, assign them extra chores that you will pay for using fake money. You can legally print all the fake money you need by visiting MoneyInstructor.com. At the end of the week, have them count up their fake money and "shop in the store" filled with all the goodies. If you have an older child, consider purchasing a couple of small gift cards or things like a movie ticket or iTunes download. If they don't have enough money, encourage them to save. They'll quickly learn the value of the money they earn and the importance of saving it.
About the Author:
Evan Fischer is a freelance writer and part-time student at California Lutheran University in Thousand Oaks, California. He enjoys writing about the latest tech news for a variety of companies and discovering new and innovative gadgets.