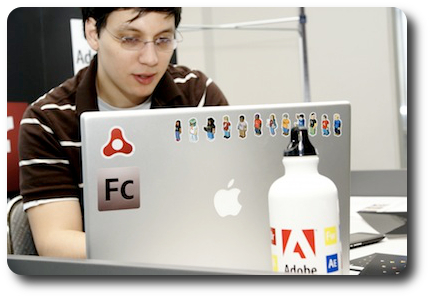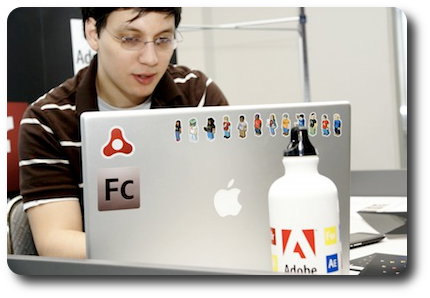 By Evan Fischer
Sponsored Guest Contributor
If you speak to an adult tech geniuses' parents, they will probably tell you that they sensed a real connection between their child and technology at a very early age. Perhaps they always had a love for gadgets. Or maybe they made a hobby out of trying to build websites or invent their own kinds of programs and video games. Whatever the case may be, more times than not, if a parent is paying close attention, their son or daughter often shows signs of their future passions early on.
Perhaps you can relate because you know that since your child has an interest, a gift, in the field of technology, then it's probably best to place them in like-minded environments where they can flourish early on. One option available to you is enrolling them in a summer tech camp.
If you're wondering which one would be right for your child, here are five things to keep in mind to help you decide before signing your son or daughter up:
1) All Camps Should be Fun and Safe
Although a tech camp is a specialized one (and we'll get to that in just a minute), before looking into what classes that might be offered, make sure the camp grounds and location is clean, safe, that it comes highly referred by trusted sources, and that the student-to-teacher ratio is no more than one teacher for every six children. This way, you know that your child will be tended to on a consistent basis in a healthy environment.
2) Consider the Length of the Camp
Being that it is a camp that focuses on a particular subject matter, if you are, for instance, planning to sign your child up for a camp that specializes in web design, it's fine to put them into a day camp (that's about 4-5 hours long). However, if it's a residential camp, many child experts recommend that children who are middle school age or younger should not attend one for longer than a week. They will usually burn out, lose interest, and start to hate the camp you spent so much money.
3) Make Sure the Camp Offers Variety
Any good camp, no matter what kind it is, will have children do a variety of activities to provide a well-rounded camp experience. Look for a camp that spends some hours in classes and labs, but still makes time for playing outdoors or engaging in games. For instance, if your child is of high school age and they're being taught about how to download 7zip as an introduction to compressing data, after an hour or so of lab activities they may just want to sit outside or shoot some hoops with their friends. At the very least, get away from the computer. Ensure the camp gives your child a good mix of downtime, physical activity, social interaction, and a lot of fun.
4) Find Out if There Are Field Trips
Changes in scenery are oftentimes good. Scratch that – great. Inquire if the camp takes the children off-site to visit places like science museums, graphic or video design companies, and music or film studios. It's a good way for your child to get an idea of what they can do with their tech skills, while keeping them entertained at the same time. But traveling can be dangerous, especially in heavily populated areas. Find out what safety procedures are in place for field trips. You might want to consider chaperoning, as well.
5) Online Research
Thankfully, there are websites that can provide you with detailed information about tech camps that are available throughout the country. One really great resource is InternalDrive.com. No matter what you choose, just remember that while it might have "camp" in the title, selecting the right one will be a great investment into your own "tech genius in the making's" future. Not to mention, great summer memories.
About the Author:
Evan Fischer is a freelance writer and part-time student at California Lutheran University in Thousand Oaks, California. He enjoys writing about the latest tech news for a variety of companies and discovering new and innovative gadgets.