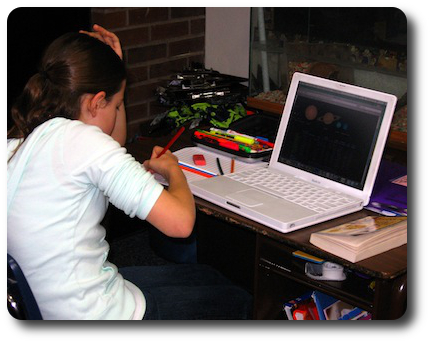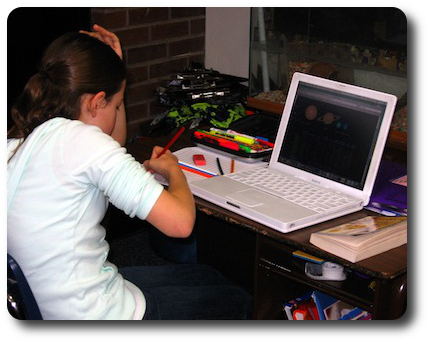 By Evan Fischer
Sponsored Guest Contributor
When a child comes home from school and asks an adult for help with their homework, many parents get nervous. For a lot of us, it's been a long time since we had to do fractions or conjugate verbs (especially when it comes to getting graded for it). And let's face it, the pressure of it all can be stressful resulting in the adult not being very helpful to the child.
If you find yourself in this kind of situation, you could hire a tutor, but this isn't a very economical solution for many. Another option that is, in many ways, more convenient and definitely more economical, is to refer your child to some of the many homework help websites that they can easily log on to for some much needed assistance. These sites are kid friendly, easy to use, and fact checked. In other words, your kids won't be learning incorrect information from shady sources.
Here are five helpful homework sites that are a perfect way to give your child the kind of homework help that they need and you the peace of mind that you want:
The Discovery Channel (online) has a wonderfully user-friendly website that is created to assist children in the areas of math, science, English, social studies and even in courses like health and visual arts. Most of the assistance comes in a video format and it's broken down into various categories per subject.
2) Fact Monster
Information Please designed this website so that students can do a bit of fact-checking before taking a test or finishing up a report. It contains many topics like the U.S. history timeline, math flashcards, an online atlas, dictionary, and encyclopedia that are accessible on the site.
3) KidsKonnect
The brilliant thing about KidsKonnect is that it provides a wealth of information on a myriad of topics from the human body and figurative languages to all kinds of bacteria and viruses and virtually everything else in between. There is even what is known as a "brain training area", where kids can do online drills that will make them better and faster during test taking time.
4) Yahoo Kids
Whether it is language arts, social studies, or science, if your child has a particular kind of homework question that you are unable to easily find the answer to, all they have to do is go to this website and click on the "Ask Earl" option. There is also a "Study Zone" where they can learn more by reading many interesting facts (sometimes in the form of jokes) on a variety of topics.
Some days, your kid's homework assignments may be so taxing that you may secretly wish that you had worked to receive a master of social work online or some other kind of post-grad education just to be able to keep up with it all. No worries. There is a website that was created by a mom to provide tips on how to help prepare your child for tests and other assignments from the parent's perspective. There are articles on how to help with homework, along with tools to help your children cultivate solid study skills.
About the Author:
Evan Fischer is a freelance writer and part-time student at California Lutheran University in Thousand Oaks, California. He enjoys writing about the latest tech news for a variety of companies and discovering new and innovative gadgets.