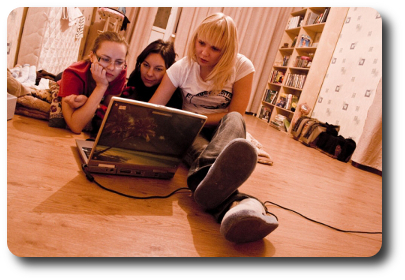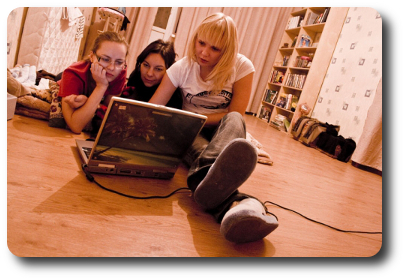 By Evan Fischer
Sponsored Guest Contributor
It isn't easy being a parent in the digital age. It's natural to want to share technology with your kids. After all, digital competence is perhaps the most important skill a kid can have growing up in the new economy. The problem is: some of these technologies that are appropriate for adults can be harmful to children. So where do you draw the line? Does your 13-year-old need a Facebook page? Should your 16-year-old post his first job (and personal information) on a public Linked In account? Is it appropriate for your 8-year-old daughter to play video games online, exposing her to the often-abusive rhetoric that permeates the gaming ether?
These are good questions, but there are no easy answers. Ultimately, as a parent, you're going to have to draw some lines that work for your kids and best represent your values. The following are a few tips to help guide your decision-making process.
1) Put a Full Moratorium on Personal Information
This means no addresses and phone numbers on Facebook. This also means no personalized signatures on emails and message board posts. Impress upon your children the very real dangers of disseminating personal information over the web. Nothing will keep your kids and teens safer than keeping their online profile low. They can still enjoy all the wonderful features that technology has to offer under a pseudonym or with an incomplete Facebook profile.
2) For Younger Children, Use Web Filters
You have a great degree of control over which websites your kids can access from their home computers. By recent estimates, the Internet is over 1% pornography. That means one out of every 100 websites contains adult content. The best website hosting services will seek some kind of age verification before allowing a user to access adult content, but most of these security features are easy to dupe. Block these websites altogether on your son or daughter's computer using any number of commercial filters. You can also get children-specific web browsers, like KidZui, for home use.
3) Teach Password Security
The most common way that hackers access personal information is by guessing weak passwords. Teach your kids how to engineer strong passwords and tell them never to share their passwords with anyone – even their BFFs. Passwords are the first line of defense for your family's personal data. About.com has a good article on 5 steps to create secure passwords.
4) Keep Your Credit Card to Yourself
There are just too many ways for online spending to get out of control. Even if your teen works a job and has a personal bank account, don't permit them to spend their money (or yours) online. Most teens don't keep accurate financial records. This can lead to massive online spending and some pretty serious consequences. Unless you want to see $900 worth of iTunes debt on your next credit card statement, put a lid on all online financial transactions. You also don't want your credit card used on sites that do not secure the online transactions. Personal privacy is one thing, but having your identity and credit card numbers stolen is horrifically painful and costly.
5) Keep Lines of Communication Open
Encourage your kids to discuss anything that happens online that makes them feel uncomfortable. Children and teens can be very intuitive. They know when something seems off, even if they don't entirely understand what's happening. Never penalize your children for their honesty. The single most important tip for keeping your youngsters safe online is to make sure they feel comfortable talking to you about their digital experiences.
About the Author:
Evan Fischer is a freelance writer and part-time student at California Lutheran University in Thousand Oaks, California. He enjoys writing about the latest tech news for a variety of companies and discovering new and innovative gadgets.