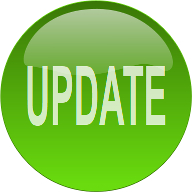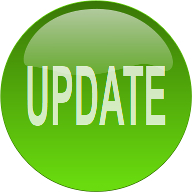 Greetings, Geeks!
Can you believe it's July already? Half of the year has come and gone, and I feel that I haven't accomplished anything. With only 6 months left in the year, we need to get busy! Socrates said, "Beware the barrenness of a busy life," but I have a hard time taking advice from a guy who wore a bed sheet.
My family and I have moved to our new home and are enjoying the fun that is living out of boxes and bags. I am pleased to report that we found all the little geeks' toys, but we are sadly still short on clothes. I know exactly where they are, luckily. They are somewhere in my garage, but therein lies the real challenge. My garage looks like the storage warehouse from Indiana Jones and the Raiders of the Lost Ark.
My search for missing clothes will not stop me from reviewing more games. I might be without pants or shirts (possibly both), but I can still roll dice, move pieces, and read game rules. My little geeks are up for it and so are friends and family. That's the great thing about board, card, and dice games. You don't need anything more than time and a friend. Friends I have and time I can make. The biggest challenge is simply deciding what to play. You really should wear pants when playing, though.
I have a short list of games that I want to get reviewed this month. Some are carryovers form last month and the rest of the list are games I have been wanting to get to the table. My younger brother, sister-in-law, and crazy-adorable niece will be visiting, which means even MORE games will be on the family gaming table this month. My oldest little geek is already planning what games will be played each night when family visits. Now that's what I call an organized geek!
In other news, JT from the Game Crafter contacted me about an article titled "With Great Power comes Great Responsibility – Interactive Media". I was mentioned in the article and apparently make all my money now through ads on Father Geek. Not true, sadly. I still go to an office everyday and work for a paycheck. It's a good article, though, and worth your time to read.
In other, other news, Dr. Wictz Board Games interviewed me. Take a moment to read it, if you like. I always enjoy these interviews because they let me talk about the reasons behind Father Geek. What I don't like is how I always feel like an arrogant ass after the fact. It's difficult to be humble while self-promoting. Seldom does it come out the way I like. I need to hire a PR firm.
(*quietly ponders his lot in life*)
Let's move on…
Coming Up in July:
Last Month's Reviews (pitifully short while moving):
My thanks, as always, for reading the nonsense that I write.
Roll High and Duck Low!
Your buddy,
Father Geek