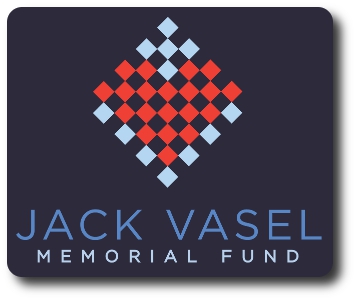 A special message from one geek and father to others who share a passion for the gaming hobby and raising little geeks…
Fellow Members of the Gaming Community:
As many of you may know, my first son, Jack Reuben Vasel, was born two months premature last year. Jack spent his short lifetime in an ICU before passing on.
The gaming community rallied around me in my hour of need and raised tens of thousands of dollars to help pay medical and other expenses. This generosity both awed and moved me.
I want to pay these kindnesses forward to help others in the community who find themselves in similar straits.
That's why I formed the Jack Vasel Memorial Fund. The fund is a not-for-profit with a simple goal: raising and distributing funds to help gamers in their hour of need.
The fund will mainly raise money through auctions of games and game-related items. The auction, details on how it will be run, available games, and a lot of good people doing great work can be reviewed at Board Game Geek. You are welcome to contribute to the cause, bid on games, or simply drop a note of support. All this effort is going to a great cause and all are invited to take part in whatever capacity is most comfortable. Take a look at all the games (and growing) that are being added!
How You Can Join the Cause
Happy Gaming!
Tom Vasel
Host, The Dice Tower
Executive Director, Jack Vasel Memorial Fund