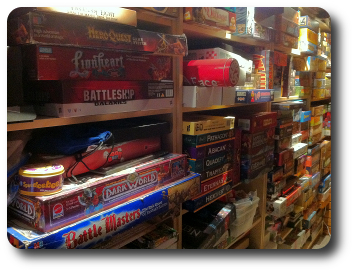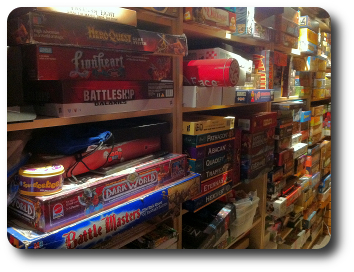 Collecting and buying board games is a bit like getting your first tattoo. You don't know what you are doing, odds are you'll invest in something silly, and you'll feel obligated to show it off. After a bit, you'll get a hankering to get another one (be it a board game, tattoo  or even both) and the next thing you know, you've spent a small fortune on that which you love. I can think of worse ways to spend your money (I'm looking at you, Hummel figurine collectors), but it's rather sobering to get an estimated financial value on what you have collected so far. And by "rather" I mean, "HOLY COW, I'VE SPENT HOW MUCH?!?!?"
BGGTools.com will review what games you have noted as "owned" on Board Game Geek and then estimate your current collections bulk worth. It'll then display a very nice report you can hide from your significant other, offer to your insurance agent, or simply mourn over. It'll also run a report on your Want List, Wish List, and For Trade List, which is a neat way to see how much you need to save, want to spend, and determine a game's overall market value.
I ran it on myself and I gotta tell yeah…wow. Talk about a "cry for help".
Sadly, there is no "privacy" provided with the tool. You can run the report using any person's Board Game Geek User ID (which I'm not terribly fond of), but the tool is pretty gosh darn (excuse the language) awesome. Give it a try. I did and all I can say is that I'm surprised my wife hasn't taken my wallet.